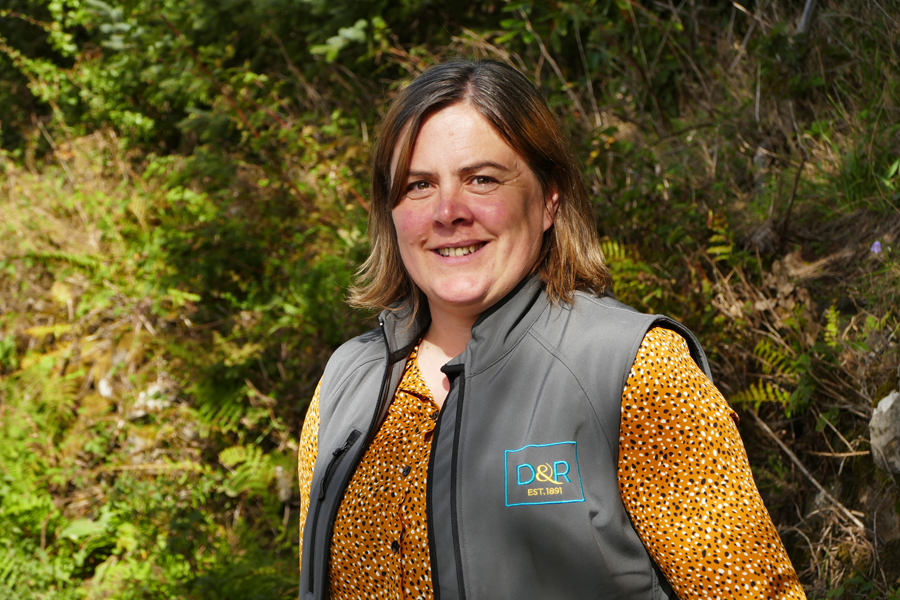 ---
Gwen Chalmers
Job title: Agricultural Consultant
Location: Maud
Tel: 01771 613 717
Email: GC@drrural.co.uk
Professional background: Gwen has worked as an agricultural consultant in Aberdeenshire since 1998 and joined D&R in 2016. Gwen has a BSc in Biology and HND in Biotechnology from Paisley University and SAC Auchincruive respectively.
Gwen gained a 'John Fotheringham' scholarship to Ontario and Prince Edward Island to study precision farming and fertilizer use.
Gwen is FBASS and FACTS registered.
Outside of work Gwen was the first female NFU branch chairperson in Aberdeenshire and runs a small herd of pedigree beef shorthorn cattle.
Key areas of work:
Agri environment applications.
Nitrogen Vulnerable Zone record keeping and advice.
Carbon Audits and Integrated Land Management Plans.
Farm consultancy advice and IACS.
Specialises in the following services:
Agricultural & Enviro Consultancy
Energy
Planning & Development
Strategic Business Consultancy