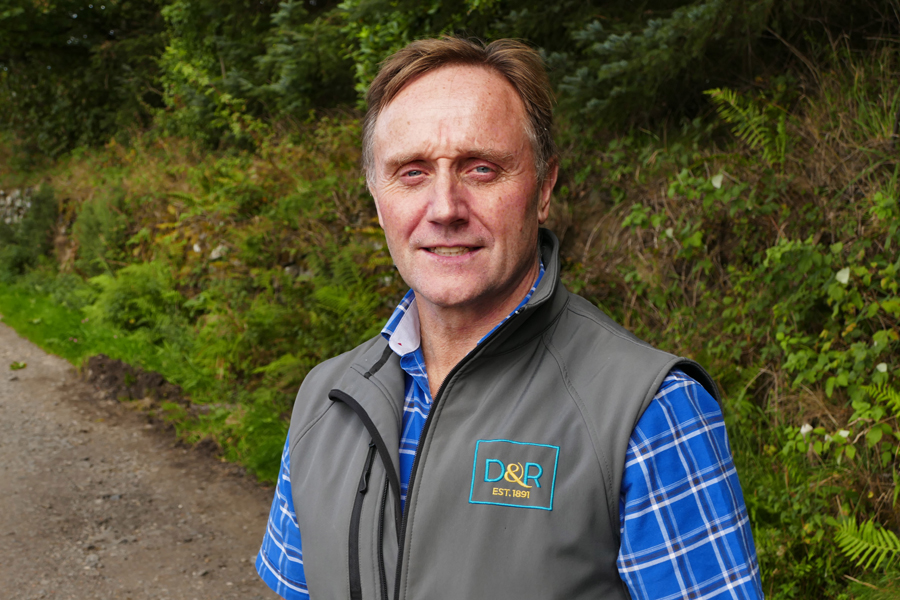 ---
Iain Kyle
Job title: Senior Forestry Manager
Location: Cockermouth (Cumbria)
Tel: 01900 268 633
Email: IK@drrural.co.uk
Professional background:
Iain started working for D&R in 2016, initially part time then becoming full time in June of that year.  Originally Iain is from a farming background and still farms a 300-acre hill farm near to Hadrian's Wall in Northumberland.
In addition to hands-on farming experience, Iain developed a forestry business where he built up his knowledge and experience of the industry over the 30 years of working in it.
Iain undertook a Masters degree in Forestry Management at Harper University which he completed in 2018 achieving a Merit, he also holds several NPTC certificates in forestry competencies in the use of forestry equipment.
Iain is a member of Confor and sits on the North of England committee. He is associated member of the Institute of Chartered Foresters, and looking to become a fully chartered member in 2019.
Outside of work:
Outside of work, a lot of Iain's time is spent farming with an interest in Highland Cattle and Kendal Roughfell sheep, Rugby coaching and refereeing, running, walking and gardening but most of all, Iain still enjoys harvesting timber with a chainsaw.
Key areas of work:
Woodland/forest management
Woodland Creation, advice, design and delivery
Timber harvesting, advice, marketing and site management
Assessing and marketing forestry properties and land
Assessing woodlands and giving silvicultural advice
Specialises in the following services:
Forestry/woodland conservation Consultancy
Forestry & Woodland management
Forestry Property Management
Strategic forestry Business Consultancy
Forestry valuations