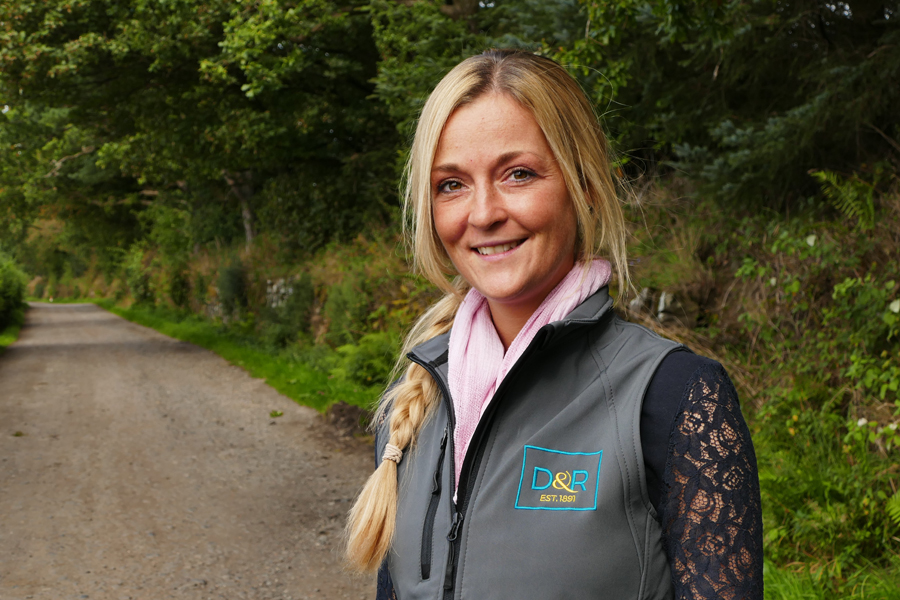 ---
Hannah Matthew
Job title: Associate
Location: Forfar
Tel: 01397 490 220
Email: HGM@drrural.co.uk
Professional background: Hannah heads up our Forfar office and has experience in working with clients throughout the north east of Scotland. She specialises in the management of rural land and estates having worked with a range of private and institutional clients. Hannah has a particular interest in landlord and tenant work with a wealth of experience in agricultural holdings.
Hannah joined D&R in September 2019 on a part time basis spending the rest of her week working for the family property development business. She has a MA (hons) in Rural Surveying and Spatial Planning as well as being a member of RICS and a Fellowship in the CAAV. She continues to work closely with the CAAV being a member of SAAVA council, a CAAV examiner and a member of the CAAV Property Committee.
Outside of work: Hannah is interested in a variety of outdoor pursuit, she enjoys and has competed nationally in dressage (horse riding) and also enjoys going to the gym and is often seen running with her husky around the local woodlands.
Key areas of work:
Policy Work: Co-Author of Scottish Government Testing the Rent Review System. Involved in public consultation responses within CAAV & SAAVA and LDP consultation responses in Angus as part of her property development role.
Public Body Client Management: Management of large land portfolios which include agricultural, residential, commercial and renewable assets. Clients have included Councils, Charities and other public bodies.
Private Client Estate Management: Management of mixed-use estates and sporting estates. Work includes the management of people, tenancies and compliance with regular financial reporting and legislative updates.
Landlord and Tenant consultancy work: Undertaking agricultural rent reviews, tenants amnesty work, fulfilment of obligations reports, succession planning, end of tenancy negotiations, waygoing valuations and general negotiation and informal mediation work between landlords and tenants in line with the best practice guidance procedures.
Rural land and property Sales and Development.
Specialises in the following services:
Estate Management
Utility Claims
Compulsory Purchase
Dispute Resolution
Landlord & Tenant