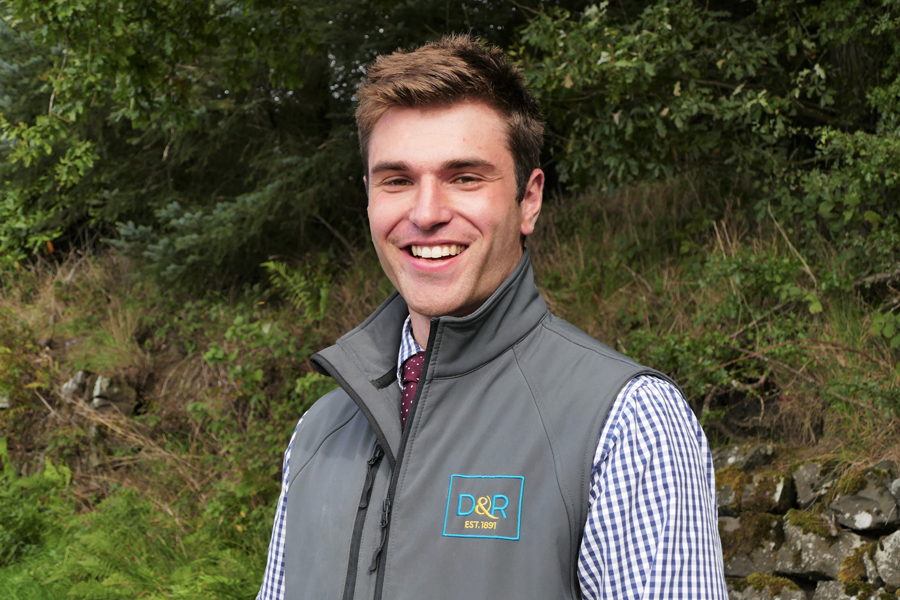 ---
Will Blair
Job title: Graduate Surveyor
Location: Berwick
Tel: 01289 543 222
Email: WB@drrural.co.uk
Professional background:
Will joined D&R in June 2018 after graduating from Scotland's Rural College (SRUC) in a RICS accredited Honours Degree in Rural Business Management. Will is currently working towards sitting his APC examinations in the not so distant future in order to become a qualified chartered surveyor. Will is also planning on sitting his CAAV exams and is currently a probationary member of both the Central Association of Agricultural Valuers (CAAV) and of the Scottish Agricultural Arbiters and Valuers Association (SAAVA).
Outside of work
Will keeps active by playing golf, tennis and rugby as well as being a member in his local young farmers. On top of that he also like to keep busy with managing a small flock of pedigree sheep.
Specialises in the following services:
Agricultural & Enviro Consultancy
Forestry & Woodland management
Landlord & Tenant
Property Management
Sales & Lettings
Utility Claims
Valuations