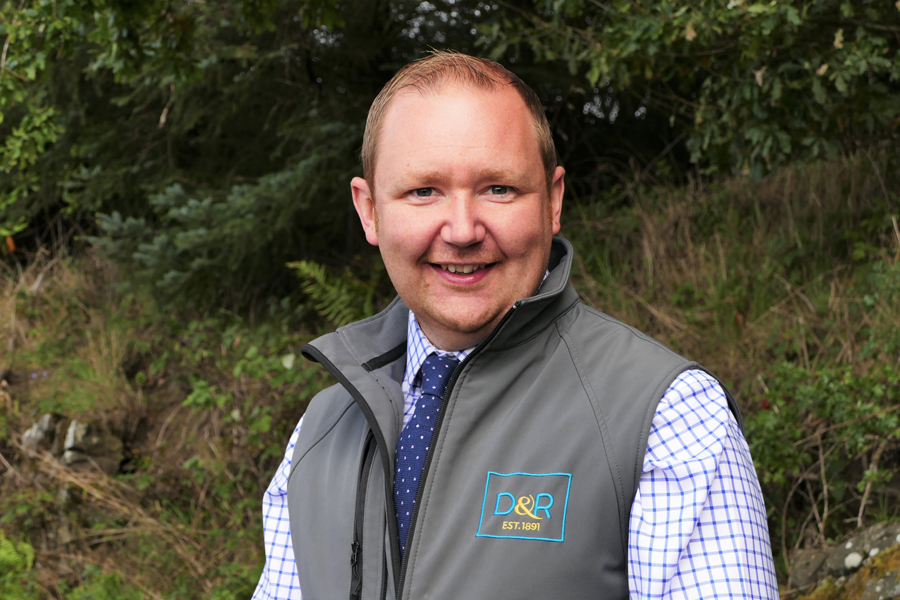 ---
Chris Edmunds
Job title: Director
Location: Cockermouth (Cumbria)
Tel: 01900 268 633
Email: CE@drrural.co.uk
Professional background: 
Chris spent his placement year with the firm at the Edinburgh office in 2009 and returned in August 2011. Promoted to Director in 2016 Chris heads up the Cockermouth office which has developed considerably since opening in 2015. Bringing an entrepreneurial view and practical hands on approach to Clients, Chris is a Chartered Surveyor and Fellow of the CAAV who enjoys growing businesses and dealing with farming matters.
In addition, Chris heads up Business Development for the firm and looks to continue to develop and grow the business over the coming years.
Outside of work:
Due to recently becoming a Dad, time is more limited however Chris Enjoys playing sport and is currently Vice Chairman of his local Tennis Club and 1st team player. He also enjoys spending time with the families flock of sheep, using his chainsaw and playing pool in the winter.
Key areas of work:
Strategic Business Management
Utility work
Sales & development work
Forestry work including sales & acquisitions
Specialises in the following services:
Agricultural & Enviro Consultancy
Compulsory Purchase
Energy
Forestry & Woodland management
Planning & Development
Sales & Lettings
Strategic Business Consultancy
Utility Claims