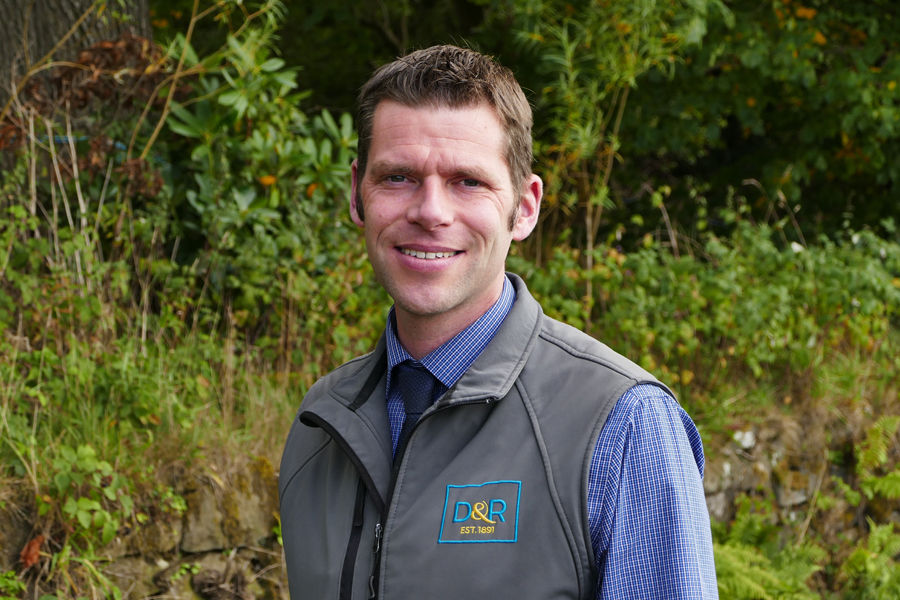 ---
Niall Milner
Job title: Director
Location: Lanark and Edinburgh
Tel: 01555 666 655
Email: NM@drrural.co.uk
Professional background: Niall has been with D&R since leaving Aberdeen University in 2001 and has progressed through the firm, gaining Chartered Surveyor status in 2003, setting up the firm's Lanark office in 2007 and becoming a Director of the firm in 2011. He gained his FAAV qualification in 2013 in the inaugural Scottish exam session. Since 2018 he has taken on the role of Finance Director for the Company.
Niall is also a member of the RICS Scotland Board and lay-member of the Law Society of Scotland's Rural Affairs Committee.
Outside of work: Niall is a keen Mountain Biker, Kayaker, Hill Walker and Snowsports enthusiast when time and family allows. He is also active in his community as a Scout Leader and is President of Biggar Farmers Club (2018-20) which organises Biggar Show.
Key areas of work:
Valuation
Property Management
Renewable Energy Projects
Wayleave and servitude negotiations
Specialises in the following services:
Compulsory Purchase
Dispute Resolution
Energy
Forestry & Woodland management
Landlord & Tenant
Planning & Development
Property Management
Sales & Lettings
Strategic Business Consultancy
Utility Claims
Valuations