Land registry. Have you considered a voluntary registration of your land in the Land Register? There are real benefits to be considered ahead of the 2024 deadline.
The Scottish Government set an ambitious target of having 100% of Scotland's land mass on its Land Register by 2024. Following the introduction of the Land Registration (Scotland) Act 2012, there has been limited uptake and so far, only 38% of land is registered.   One notable success is Forestry & Land Scotland – they have completed the registration of the National Forest Estate, accounting for approximately 9% of Scotland's total landmass.
Many of the larger estates and private landowners across the country have realised the benefits of registration and engaged with the 'Keeper' at the earliest opportunity.  But the general uptake from the farming community has been slow. We are urging farming clients to consider some of the real benefits:
Clearly defined property boundaries based on an OS map rather than old Sasine title deed plans
A single title sheet simplifying details in relation to ownership and rights of access, etc.
A state-backed warranty for the registered title
Simpler, faster and cheaper conveyancing for future transactions
Makes financial and succession planning easier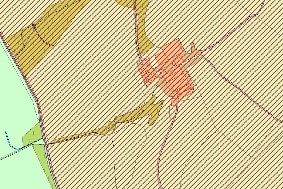 Registration can be done by via an application known as voluntary registration or is triggered by a transfer of ownership, taking a security against a property, or entering into a long-term lease.
D&R has prepared digital plans for a wide range of properties – from small 20m2 plots to 20,000-acre estates and we are well placed to help you throughout the process. Contact your local D&R office to find out more.
Article by Sam Sykes, Senior Surveyor D&R Lanark
Article by D&R Senior Surveyor Sam Sykes